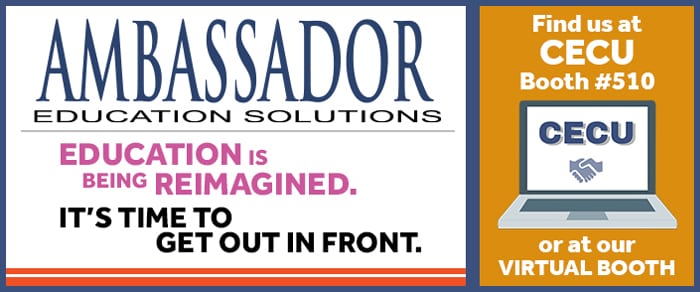 Meet Ambassador's award-winning
Course Materials Platform, RODA,
at the CECU Annual Convention!
Visit with Team Ambassador on
the show floor (booth #510) and
view our virtual booth.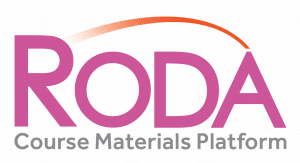 Meet
RODA, One Platform For Everyone!
Our revolutionary Course Materials Platform, RODA is unlike any other technology on the market. Imagine, single point access to:

• Print and digital materials
• Publisher and platform integrations
• Support services
• Analytics
• Financial controls
• Compliance
…all through one flexible and easy-to-use platform and all at no additional fee.
Can't Miss Session: Aligning Your Systems to Simplify Course Materials Delivery and Access
Just like Apple TV, Amazon FireStick and Roku streamline access to your favorite tv networks, movie streaming services and apps all in one place,imagine having one place for your systems to do the same for all of a student's course materials, along with the necessary controls for students, schools and publishers. Learn how to ease access while minimizing pressure on your IT infrastructure, especially as things like Inclusive Access and digital materials emerge. View our session through the CECU Convention portal >>
Two Ways to Win Big:
iMac and Apple TV!
Participate in a brief Ambassador presentation and be entered into our iMac raffle drawing. Inspiration meets innovation. During our presentation, you'll meet our award-winning Course Materials Platform RODA, which revolutionizes adoption, management, delivery and access.
Sign up for a presentation

Stop by our booth (#510) or fill out the info below to enter your name in our Apple TV raffle drawing. Just like Apple TV provides access to your favorite networks, movies and apps all in one place, Ambassador brings seamless access to student content, data analytics, financial controls and more through our single Course Materials Platform, RODA.
Enter now