Higher Education Institutions. K-12 Schools and Districts. Publishers.
Ambassador simplifies course materials for everyone involved, every step of the way.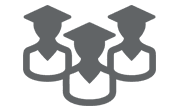 Higher Education Institutions
With Ambassador, your course materials program is affordable and results driven.
Two of the biggest challenges facing higher education are costs and outcomes. How can educators provide an education experience that doesn't leave students struggling financially, but also ensures students have access to the tools and resources that will help them achieve their academic goals?
Supporting the needs of career schools, community colleges, institutes of technology, liberal arts colleges, private and public universities, online schools, graduate schools, medical schools, and more, our people, processes and technologies are well equipped to address these challenges as they relate to course materials. We help faculty adopt relevant, cost-effective resources; we ensure students have the access and support they need to be successful; and we empower our clients to keep tabs on all of it.
Keeping our finger on the pulse of emerging technologies, greater diversity of curriculum materials, complex student requirements and ever-changing compliance standards, we simplify the adoption, management and delivery of all course materials.
---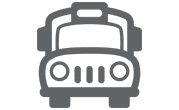 K–12 Schools and Districts
With Ambassador you spend less time managing and more time teaching.

It's not uncommon for K–12 administrators and teachers to get weighed down with the logistics of a course materials program. But isn't it more important that they spend their time focused on nurturing students and delivering an exceptional learning experience?
Our people, processes and technologies take the course materials burden off of schools and districts so they can focus on students and outcomes. As a one-stop shop for all course materials needs, we offer an easy and supportive booklist adoption process, our flexible and responsive approach gives K–12 schools and districts peace-of-mind that they will be heard, our quick and accurate fulfillment means students are ready to go, and we empower our clients to keep tabs on all of it.
At Ambassador, we understand the need for your course materials program to be as efficient and effective as possible. Easing the entire process from start to finish, we simplify the adoption, management and delivery of all course materials.
---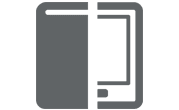 Publishers
With Ambassador you improve your connection with schools.
Maintaining relationships between schools and a multitude of publishers and vendors is no small task. Yet Ambassador has been around long enough that we have not only forged meaningful partnerships with thousands of publishers and vendors of all sizes, we have earned their respect too.
Our people, processes, and technologies improve the connection between institutions and their content providers. We work directly with publishers on behalf of our client schools to secure print, digital and Print-On-Demand access. Our SourceOne Platform tracks all transactions, usage and returns to ensure publishers are paid accurately and our real-time data analytics support planning and inventory projections. Plus we empower our partners to keep tabs on all of it with our Pub Passport portal.
As we evolve our technology and system integrations, and as we continue to be an early adopter of the most powerful learning tools available, our clients are well positioned to provide the very best learning materials to their students. We make the management of these course materials easy and effective for everyone involved.