Our mission is clear - to simplify the adoption, management, delivery and access of all course materials. Team Ambassador prides itself on being the very definition of a partner, a collaborator and an innovator.
We launched our services in the higher education library market and evolved into the premier provider of course materials to career colleges. Today, Ambassador leverages five decades of experience to support 2-year and 4-year universities, career schools, community colleges, graduate schools, medical schools, K-12 schools, school districts, and more.
Education is being reimagined, and at Ambassador Education Solutions we are leading the charge. Course materials is more than a business to us; it's a passion to transform the market's fragmented approach to content. We believe in a simpler, centralized and more cost effective way. Everything we do focuses on accessibility, affordability and transparency.
We have spent decades investing in the quality of our team, technology and solutions, and we've been on the forefront of automatic All-In fulfillment programs for nearly twenty years.
We empower schools to set the sell price, our efficiencies result in savings that can be passed along to students, and our financial controls verify usage and fees so schools and students don't overpay.
We are an ally to our clients with a reputation for professionalism, agility, promptness and genuine care, and 85% of our staff is dedicated to directly supporting schools and students.
Game-Changing
Capabilities
>
Our experienced, in-house technology experts manage and maintain all customizations and integrations, we do our own inventory fulfillment, and we deliver 360-degree transparency for all transactions.

Simple
One Centralized Course Materials Platform

Accurate
Measurable Analytics, Verifiable Payments

Affordable
Flexible Pricing Models, Term Pricing Consistency

Collaborative
Dedicated, Knowledgeable Client and IT Support

Trusted
Decades of School & Publisher Partnerships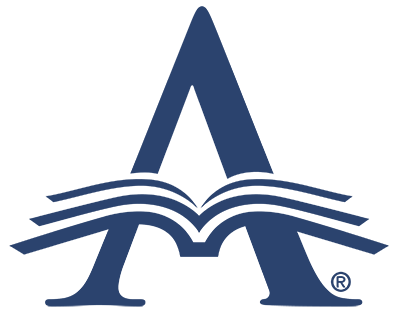 With Ambassador, we are all on the same team. We understand and support every stakeholder's role in the course materials lifecycle.
Students: We offer affordable materials, flexible delivery options and dedicated support. Together we improve the learning experience.
Faculty: We help instructors find, evaluate and adopt the most relevant materials. Together we improve learning outcomes.
Administrators: We empower schools to stay in control and in compliance. Together we improve accessibility, affordability and retention.
Information Technology (IT): We do the heavy lifting by managing and maintaining integrations with the school's systems. Together we improve efficiencies and transparency.
Bookstore Managers: We can manage print, digital or both, depending on the school's preference. Together, we streamline operations and reduce overhead.
Publishers: We provide visibility into transactions and ensure accountability. Together we improve availability and accuracy.
Strategic Partners