Adoption. Management. Delivery.
Ambassador's solutions address each and every step in the course materials lifecycle.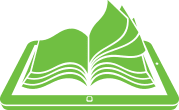 Adoption
Ambassador makes it easy for faculty to find, evaluate and customize content, giving students access to the most relevant resources and improving the education experience along the way.
Click + for Details
Working with thousands of publishers and vendors, we guide faculty in textbook selection based on content, price and availability. We provide access to new and used textbooks as well as rentals, marketplace, workbooks and study guides.
Giving students a choice, we provide instant access to more than 1,000,000 resources, including everything from eBooks, access codes, publisher direct redemption, digital homework tools, custom courseware and study tools, to online self-assessments, quizzes and tests. Students can easily view and retrieve purchased access keys 24x7x365 with the click of a button, even if misplaced. Single Sign-On access is available directly from Ambassador's Digital Content Platform, as well as through the school's LMS or preferred electronic platform.
We support the entire OER process, navigating the logistics, systems and management. We guide schools and faculty in finding and recommending relevant and meaningful content so they can assemble and curate resources that align with their teaching and learning objectives. Pre-curated complete courses are also available including all OER content.
Some students prefer to purchase a Print-On-Demand version of a corresponding eBook as it offers a lower cost alternative to a printed textbook. We handle the entire POD process, working with the publishers to secure eBook access, collecting and managing digital content, securely storing and preparing the item for print, authenticating each eBook purchase, verifying student eligibility, facilitating orders and payment (by voucher or credit card depending on the school's preference) and professionally printing and shipping it. We also report all POD transactions to schools and publishers so they can gain insight into student purchases, usage and trends.
Through our Content Lab, we give faculty the academic freedom they want while helping them assemble robust collections of custom materials. Plus we print the content or convert it to a digital resource.
We help schools design device programs that ensure students have the necessary equipment and technology to access their digital course materials. We assess device, laptop and tablet technical requirements, as well as students' internet connectivity options. Schools don't have to take on the oversight, inventory and cash outlay for these expensive devices, while leveraging Ambassador's buying power to drive down costs.
From school spirit wear to other school logo items, we work with schools to ensure access to the highest quality items at their preferred price points. We also assess student demand and purchasing trends to determine inventory quantities and availability.
Ambassador works with its clients to strategize, promote and provide access to additional resources, including kits, supplies, scrubs, uniforms and other non-book items, making sure students are equipped with the necessary materials for hands-on coursework, labs and more.
---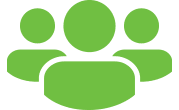 Management
Relieving the burden that course materials management can have on a school's administrative team, IT team and infrastructure, Ambassador manages the entire course materials process in a way that creates efficiencies, lowers a school's operational and financial risks, drives down costs and improves outcomes.
Click + for Details
Ambassador's proprietary supply chain software platform, SourceOne, administers all course materials transactions, inventory management and digital content offerings. SourceOne matches student information with course materials requirements, giving you the administrative power to monitor and manage booklists, adoptions, inventory, transactions and invoices. SourceOne also eliminates duplicate orders, manages student-spending limits and posts transactions to the student ledger for voucher purchases. Through real-time reporting and forecasting, you gain critical insights and analysis into purchases, reassignments, returns, financial holds, rush orders, student trends and more.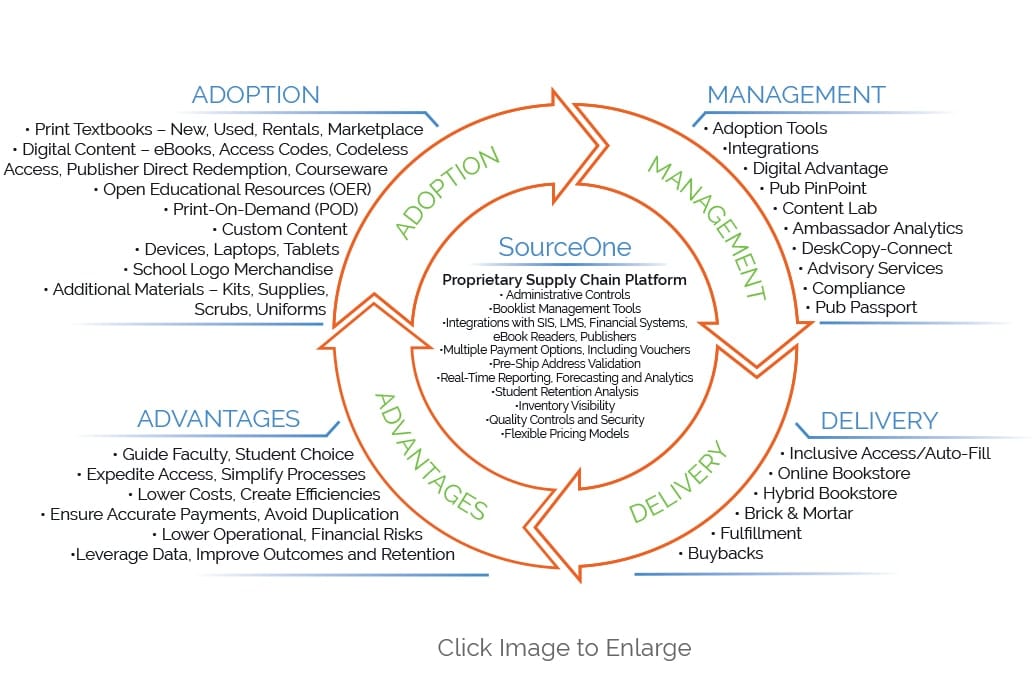 Ambassador guides faculty so they are able to find, evaluate and adopt course materials that can have the greatest impact. We provide transparency around costs for required course materials and rank alternative sources and formats so faculty can make informed decisions.
Ambassador's technologies are integrated with institutions' existing software and applications to allow for efficient two-way communications, accurate data sharing and expedited processes. Integrating with leading SIS, LMS, Financial Systems, eBook Readers, Publishers and Ambassador's Digital Content Platform, students have seamless access to course materials through Single Sign-On functionality, while providing administrators with key insights and intelligence to manage, measure and improve programs and outcomes. Ambassador's Single-Sign-On (SSO) suite includes integrations through Learning Tools Interoperability (LTI), Security Assertion Markup Language (SAML), as well as a proprietary SSO API.
With access to more than 1,000,000 digital resources, Ambassador manages the entire digital content rollout process. We work with schools to develop digital strategies that are unique to their needs and we scale their digital programs according to their goals. We assist in the selection of the eBook Reader and digital materials; we work with publishers to secure eBooks and access codes; and we manage the school's digital catalog, licenses and eReader accounts, including automatic license code redemption, cancellation and reconciliation. We also do the heavy lifting when it comes to course adds and drops, students using eBooks for multiple classes and/or semesters, and the Opt-Out process. Schools can view detailed analytics on student engagement, usage and trends so they can proactively support students, and all transactions are reconciled into consolidated, detailed invoices so schools don't overpay and content providers receive accurate payments.

Digital Advantage offers flexible fulfillment, giving students access to digital resources as required materials, as alternatives or supplements to printed materials, or by other means as requested by the school. Through Ambassador's Digital Content Platform, as well as integrations with a school's LMS and SIS, students can easily access all digital content in a simplified, unified experience.
Providing greater visibility into digital content, Pub PinPoint takes the guesswork out of embedded digital content costs. To eliminate the archaic census billing approach, which often results in overpayment by the schools, Ambassador tracks student course enrollments and drops for embedded digital resources. Ambassador's SourceOne Platform manages and translates data from the school's SIS, LMS and digital content metadata into enrollment-based financial analytics and reconciliations for students, while also identifying duplicate access of the same digital content by the same student. This ensures schools do not overpay.
Ambassador helps educators assemble robust collections of content, enabling faculty to choose from a diverse library of publishers, web articles, blogs and OER as well as Word, PowerPoint and PDF files. We custom print the content or convert it to a digital resource.
We believe in the power of information, and we believe information should be simple to access and use. Our proprietary business intelligence technology gives schools easy access to relevant data so they can apply it in meaningful and actionable ways. Integrating with leading SIS, LMS, Financial Systems, eBook Readers, Publishers, and Ambassador's Digital Content Platform, our real-time reporting and analytics increase data accuracy and reduce data redundancy. This empowers educators to gain greater visibility into course materials trends, usage and metrics. As a result, schools can operate more efficiently, plan more strategically and improve retention rates and learning outcomes.
Taking the hassle away from schools and publishers, we authenticate a faculty member's credentials for a desk copy and automatically deliver the data to the publishers to authorize and provision the item in either print or digital format.
We understand that each institution is unique, each with its own academic methodologies, business strategies, technical resources and student demographics. Our Advisory Services consultants, many of whom hail from senior leadership positions at recognized colleges and universities, assist each institution to ensure it has the proper roles and operational processes in place in order to maximize the student experience, simplify administrative tasks and establish a successful program.
Our solutions include functionality to assist schools in satisfying the Higher Education Opportunity Act (HEOA), Family Education Rights and Privacy Act of 1974 (FERPA), and Pell Grant Program Integrity Final Rules. We also help institutions comply with student Opt-Out policies as part of the DOE's Final Rule amending certain Program Integrity and Improvement Regulations as it pertains to course materials, including communicating with students, managing requests, calculating reimbursements and completing the Opt-Out Cycle. We maintain SSAE 18 SOC I Type II compliance for data security and help schools leverage data to prove compliance (for example, using student spending data to predict Cost of Attendance). Additionally, Ambassador is PCI compliant.
Our reporting portal allows publishers and vendors to run reports on-demand to view materials transactions, product sales trends and more. Additionally, our material inventory forecasting system helps publishers plan print runs and maintain inventory levels. We also work with the publishers to secure eBook access, collect and manage digital content, securely store and process the item, verify student eligibility for PODs and report transactions.
---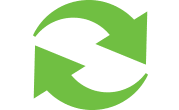 Delivery
Ambassador knows how to efficiently and effectively get course materials into students' hands, the right way, at the right price. Print materials can be shipped to the student or school address directly from dedicated inventory at our distribution center, while digital materials are accessed from Ambassador's Digital Content Platform, added to the student's LMS, or made available through the school's preferred electronic platform.
Click + for Details
Ambassador has been on the forefront of time- and money-saving automatic fulfillment programs, powering successful, compliant Inclusive Access initiatives for more than 15 years. With Ambassador's Inclusive Access technology, students automatically receive ALL required course materials, including print and digital, in time for the first day of class. Print materials and other non-book items are shipped to either the student's address or the school's address, as specified, which is verified using Ambassador's Pre-Ship Address Validation System prior to shipment. Digital materials are accessed through Ambassador's Digital Content Platform as well as the school's LMS or preferred electronic platform. Plus, students have the option to decline course materials through our seamless Opt-Out process.
Our Online Bookstore solution, branded with each school's logo and colors, gives students access to order materials anywhere, anytime. Ambassador's Online Bookstore was designed with a mobile-first, responsive layout, providing users with a mobile friendly experience. There is no difference in functionality between using the Online Bookstore on a laptop/desktop and a mobile device. Additionally a shortcut "app" icon to our Online Bookstores can easily be added to any tablet and cell phone home screen. Students can easily login or leverage one of our Single Sign-On options 24x7x365 to view a list of materials required for their courses, place their order, access digital content through Ambassador's Digital Content Platform as well as the school's LMS or preferred electronic platform, and pay for their purchase by credit and debit cards, PayPal or school voucher/financial aid.
Ambassador enables schools to keep a physical presence to connect with students, yet avoid inventory logistics, costs and associated challenges, while providing the broadest range of print and digital content available. Students go to the online bookstore, which is designed with a responsive, mobile friendly experience, to access print and digital course materials. Print textbooks and other items are shipped to the on-campus store, which further facilitates an increase in sales for auxiliary or school logo items at the on-campus store. Digital materials are accessed through Ambassador's Digital Content Platform and also made available through the school's LMS or preferred electronic platform.
Ambassador custom designs an on-premise bookstore branded for the school. We manage all staffing and overhead, including dedicated store managers, additional staff during peak periods, point-of-sale system and software, fixtures and all inventory.
For schools that want to manage distribution themselves and save students time, Ambassador can aggregate all print course materials and deliver them in bulk to your school for distribution. Digital materials are available through Ambassador's Digital Content Platform and also made available through the school's LMS or preferred electronic platform. We manage all purchase orders, invoices and payments, and provide the school with one consolidated invoice.
Ambassador's buyback program allows students to sell back their books. Students receive free shipping for buyback orders and upon receipt and successful inspection of the item, they will receive a check or a voucher credit which can applied to their student ledger account, based on the school's preference.